[av_textblock size=" font_color=" color="]
Aircraft Modernization | Acert
Integrating new, advanced technologies that enable mission readiness is a cornerstone of the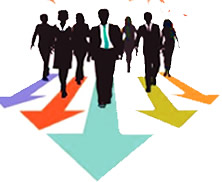 services and support A Cert. Providing scheduled maintenance operations or upgrading an avionics system to trouble-shooting a mechanical issue or repainting a livery, we are committed to providing you best-in-class service. A Cert engineers and technicians ready to meet the demands of our customer's mission.
Aviation Repair Solutions | Acert
Airworthy Airplane – Annual Inspections | Acert
Aircraft Pre-Purchase Inspections | Acert
Aircraft Inspection Scope – Get The Best For Less | Acert
Aircraft Engine Oil Changes | Acert
Aircraft Maintenance, Service, Repairs & Forecasting | Acert
Aircraft Structural Analysis and Modification | Acert
Static System/Altimeter Checks | Acert
Landing Gear Overhaul & Repair | Acert
Hot section inspections of aircraft | Acert
Aircraft Fuel Tank Safety | Acert
Rotary | Fixed wings Balancing & Rigging | Flight Control System | Acert
Aircraft Propeller Overhaul | Acert
Aircraft Air Conditioning Repair Work | Acert
De-icer Factory Service Center | Acert
Engine Overhaul & R & R | Acert
Windscreen Replacement | Acert
We performs quality maintenance on major makes and models of general aviation and military aircraft. Your safety and the reliability of your aircraft are our primary focus.
Download Our Brochure PDF File. World Largest Aircraft C130Twin
Largest C130 |Acert
About | Acert Heavy Industry



[/av_textblock]