[av_textblock size=" font_color=" color="]
About | Acerts Heavy Construction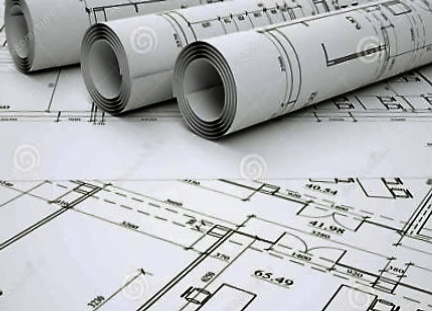 Acerts Construction was founded in 1985 as a home-based firm specializing in 3D civil structural CAD designer. We have since grown into one of the most reputable engineering construction firms in TX. Today, Acerts contractors are a multidisciplinary firm with in-house capabilities to complete general civil, structural FEM, transportation, aviation and water resources engineering; land survey; and construction management projects for federal, state and local government agencies as well as private sectors.
Although our staff has grown to include a number of excellent project managers, Aerts principals continue to play key roles as both project and quality control managers assuring that our clients receive optimal products. We have earned the confidence of our clients over the years due to our employees' passion, integrity, and responsiveness. Our goal is to solve your program and project challenges with our unmatched level of enthusiasm and commitment to high-quality service within the required budgetary and schedule requirements.
Grading and Drainage plan
Architectural House Plans
Foundation Repairs
Storm Water Pollution Prevention Plan
Construction Scheduling
Assessment of High rise Building
Bridges and Under pass life cycle calculation
Construction Permit Plans
[av_textblock size=" font_color=" color="]
Steel And Composite Bridges with open and closed cross-sections
Composite box girders with wide cantilevering concrete decks
Composite bowstring arches
Composite trusses
Composite bridges for small and medium spans
Cable stayed bridges
Canal bridges
Very slender and aesthetic bridges
Due to the optimal combination
Acerts structural engineering experience includes mild reinforced concrete, post-tensioned concrete, precast concrete, structural steel, timber and masonry. Our history of successful projects allows us to deliver economical and architecturally elegant structural designs for your project. Our architecture is driven by a belief that the quality of our surroundings has a direct influence on the quality of our lives, whether at home, in the workplace, the cultural building or the public realm. The same thinking applies at the larger scale of infrastructure, whether that is an airport, a metro system, a city center or a regional plan. Acerts provides a range of civil engineering, traffic and transportation engineering, MEP engineering, and related consulting services for infrastructure, High rise building, single family, multi-family, commercial, and mixed use site and land development projects throughout Texas. Our clients include private and public sector project owners. Acerts Inc. is your team of professional civil engineers, mechanical engineers, electrical engineer, plumbing designers, traffic consultants, transportation engineers, certified land planners, and land use consultants has decades of combined market-leading experience. Your project needs Mechanical, Electrical, and Plumbing Engineers who have done this before. Our MEP team has completed the HVAC, electrical, and plumbing design for hundreds of multi-family buildings, commercial office developments, hotels, and healthcare facilities. Acerts inc. is your mitigating traffic impacts and ensuring adequate access for the traveling public is increasingly critical to the success of today's urban environments. Our focus in traffic and transportation engineering brings valuable solutions to state and local government agencies and private clients as our region faces the challenges of growth, environmental responsibility, and smart mobility.
[av_textblock size=" font_color=" color="]
Land Use & Entitlement Support
Property Due Diligence
Land Use Consulting
Chapter 245 Research
Utility Extension Requests
Zoning Applications
[av_textblock size=" font_color=" color="]
Site and Land Planning Services
Feasibility Studies
Master Planning Communities
Master Site Plan Development
Site Development Design
Site Investigation Reports
Site Grading & Drainage Design
Storm water Quality Ponds
Storm water Detention Ponds
Site Utility Design
Site Paving Design
Cut/Fill Optimization
Erosion Control Plans
[av_textblock size=" font_color=" color="]
Traffic Engineering
Traffic Impact Analysis Studies
Traffic Control Plans
Traffic Signal Warrant Studies
Toll Feasibility Studies
Pedestrian Safety Audits
Intelligent Transportation System Design
Traffic Calming Studies and Designs
Complete Streets and Streetscape projects
Conceptual Highway and Intersection Analysis and Design
Interchange Justification and Modification Studies
Roadway Striping and Signing Plans
Traffic Engineering Assistance for Local Agencies
Traffic Counting
Traffic Accident and Safety Studies
[av_textblock size=" font_color=" color="]
Traffic Signal Design Services
Traffic Signal System Design Plans
Traffic Signal Modifications
Traffic Signal Emergency Vehicle Preemption Systems
Traffic Signal Railroad and Passenger Rail Preemption Systems
Traffic Signal Bus Priority Systems
Signal Interconnect Systems
Traffic Signal Construction Management
Simulation, Optimization and Signal Timing Studies
Traffic Signal System Monitoring and Management
[av_textblock size=" font_color=" color="]
Transportation Design
Route Studies
Street Design
Bikeway Design
Sidewalk Design
Parking Facilities
Traffic Control
[av_textblock size=" font_color=" color="]
Water and Wastewater Design
Water Distribution Systems
Water Storage Facilities
Wastewater Collection Systems
Utility Rehabilitation Projects
[av_textblock size=" font_color=" color="]
Construction Administration
SWPPP Plans
Cost Estimating
Bidding Services
Construction Observation
[av_textblock size=" font_color=" color="]
Mechanical Engineering and HVAC Design
Heating, Ventilating, and Air Conditioning Systems (HVAC)
Central Plant Design
Exhaust Systems
Direct Digital Control (DDC) Systems
Chilled Water Systems
Heating Water Systems
Ground Source Heat Pump Systems
Outside Air Pretreatment and Dehumidification
Pool Dehumidification
Lab Fume Hood Systems
Energy Recovery Systems
[av_textblock size=" font_color=" color="]
Electrical Engineering Design
Power Distribution Systems
Interior and Exterior Lighting Design
Photometric Analysis
Lightning Protection Systems
Fire Alarm Systems
Outlets and Raceway Systems for Voice and Data
Backup Power Generators
Uninterruptible Power Supplies (UPS's)
Dimming Systems
Special Grounding Systems
[av_textblock size=" font_color=" color="]
Plumbing Systems Design:
Domestic Cold and Hot Water Systems
Domestic Waste and Vent Systems
Fuel Gas Piping Systems
Storm Water Systems
Fixture Unit Analysis Calculations
Performance Specification of Automatic Sprinkler Systems
Lab Gas Systems
Medical Gas Systems
Compressed air systems
Vacuum Systems
Grease Interceptors
[av_textblock size=" font_color=" color="]
Municipal and Utility District Services
Infrastructure Planning Services
Feasibility Studies
Utility Master Planning
Water Distribution System Design
Water Storage Facility Design
Wastewater Collection System Design
Wastewater Treatment Plant Design
Wastewater Pump Station Design
Construction Administration
Bidding and Contract Services
Drainage Studies
Floodplain Map Revisions
Drainage Channel Improvements
Pavement and Roadway Design
Traffic Studies Coordination
Roadway Intersection Design
Traffic Signal Design
Grading and Earthwork Design
Wetlands/USACE Coordination
Flood Control Facility Design
District Creation Process
Bond Issuance Process
Government Agency Approvals
Complete Surveying Services
Utility District Management
Rehabilitation of Facilities
[av_textblock size=" font_color=" color="]
Development Permitting Services
Site Development Permits
Public Improvement Plans
License Agreements
TCEQ Environmental Permits
Construction Document Permitting
[av_textblock size=" font_color=" color="]
We are number one Rated Company by ISO 9001
High tensile strength of structural steel and the high compressive strength of concrete High durability of normal reinforced concrete decks due to restrictive crack width limitation. In comparison with steel bridges composite bridges have a better behaviour with regard to freezing in winter. Because the low dead weight of the composite bridges deck is, composite bridges have advantages with regard to the foundation and settlements of supports. Due to innovative erection methods composite bridges are often used for bridges over passing existent railways or highways without any restrictions for the traffic. Where existing freeways with two lanes are widened the short erection time of composite bridges avoids longer restrictions for traffic.
There are a number of ways of providing a shear connection between the steel/composite girders and the deck slab, but by far the most common is the headed stud connector. This is a headed dowel that is welded to the top flange using a special semi-automatic welding tool that supplies an electrical pulse sufficient to fuse the end of the dowel to the flange. In Hanson Heavy industry, the technology is available to be able to weld studs onsite, regardless of weather conditions. However, most studs are welded in the fabrication shop during the fabrication of the beams, which is the most cost-effective option and avoids the risk of damage to protective coatings. There are other forms of shear connectors, such as welding steel bars with hoops, perforated plates, welded T-shaped plates and short lengths of channel. Although these connectors provide a higher longitudinal shear resistance per unit, as demonstrated by testing in plates and T_shaped plates, they each have to be welded manually and consequently are more expensive under following.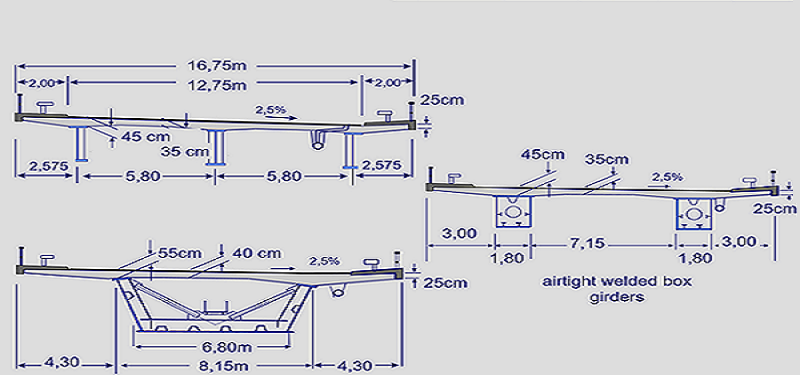 Framed abutments are usually built with H-piles or reinforced concrete piles, with the piles inside sleeves, thus avoiding earth pressures on the piles as the bridge expands. A typical arrangement is shown in figure, with a normal earth slope in front and a reinforced earth retaining wall. Depending on soil conditions, one or two piles are provided for each main girder in multi-girder bridges; for a ladder deck bridge of the same overall width, a similar total would be provided, though they might be concentrated around the positions of the main girders. Framed abutments are also built with reinforced concrete abutment walls on strip footings, although that form of construction is not discussed in this guide. In principle, any type of bearing pile, including steel H-piles, can be driven into the ground and the endscreen wall cast around the tops of the piles. In practice, only a small number of bridges have been built with H-piles. Where construction has used H-piles, they have usually been encased in a pile cap just below the bottom of the main girders. Plates for temporary bearings are set into the pile cap and the end-screen wall is completed later, after the deck steelwork has been erected and the deck slab cast. With fully integral construction, bracing for the construction condition may be arranged within the wall (and will be cast in) or just in front of it (but then there must then be access for maintenance).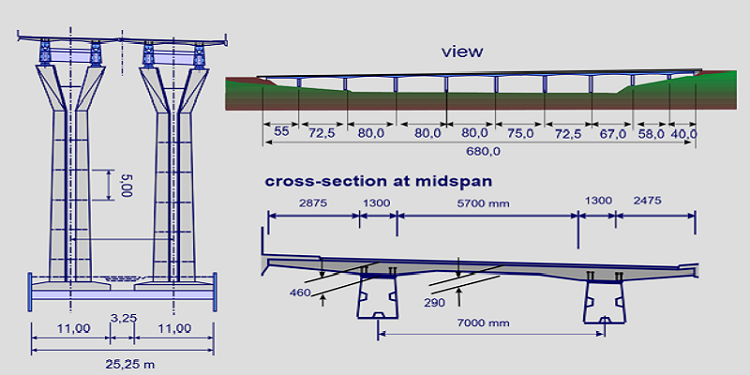 Why Specify A Composite Bridge
Most short span bridges US (and in most countries around the world) with spans up to 30 m have been built in concrete, typically comprising precast concrete beams and reinforced concrete decks. However, a well-designed steel-concrete composite bridge comprising steel girders and reinforced concrete decks will also provide an economical and sustainable solution. Figure demonstrates the potential spans to superstructure type for both steel-concrete composite and concrete bridges, even though longer spans may be possible for some of the options shown. Although steel bridges are commonly used in medium spans (between 30m to 80m) and especially for long spans (greater than 80 m), the guidance and design philosophy outlined in this section provides the designer with the tools to design a cost-effective steel-concrete composite bridge, whether it is a short, medium or long span structure. Framed abutments are usually built with H-piles or reinforced concrete piles, with the piles inside sleeves, thus avoiding earth pressures on the piles as the bridge expands and contracts. A typical arrangement is shown in figure, with a normal earth slope in front and in figure with a reinforced earth retaining wall. Depending on soil conditions, one or two piles are provided for each main girder in multi-girder bridges; for a ladder deck bridge of the same overall width, a similar total would be provided, though they might be concentrated around the positions of the main girders. Framed abutments are also built with reinforced concrete abutment walls on strip footings, although that form of construction is not discussed in this guide.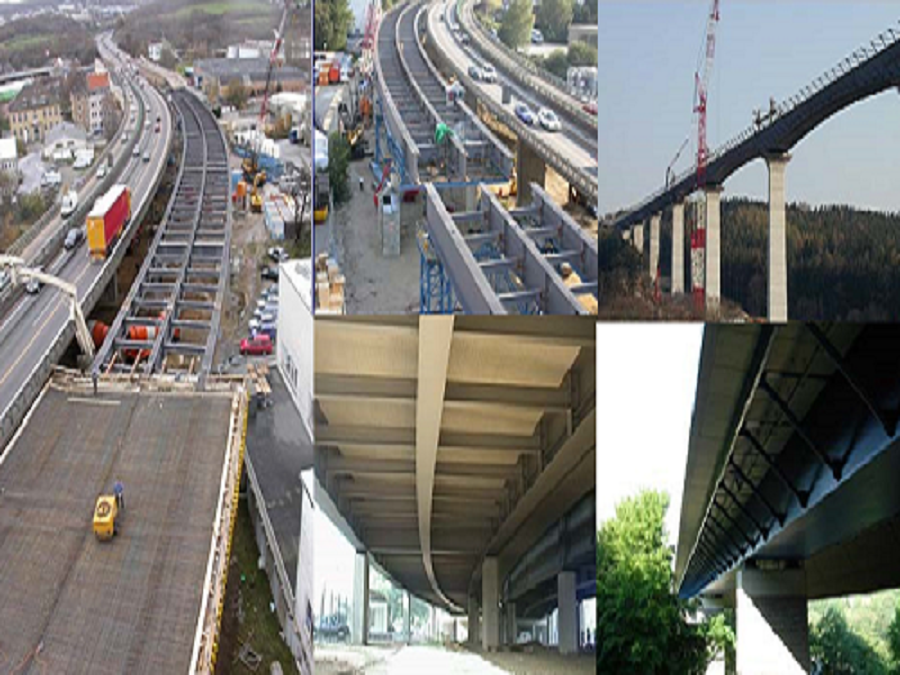 Bridge Design | Acerts
In late 2006, a three-span private test bridge was designed originally with a conventional double hollow core deck on pier cross-head beams. The 17m span is within the optimum range for hollow core units. However, by changing the super structure to a steel/concrete composite ladder deck system, taking advantage of continuity over the three spans and eliminating the expensive cross-head girders, a more cost-effective solution was obtained. The ladder deck system consisted of two main girders at 9m centres, with 18 intermediate cross girders at 3m centres. Initially, the chosen decking system for the composite bridge was a partial depth precast concrete decking; however, due to manufacturing issues which affected the project delivery date, a steel decking option was considered as permanent formwork. Steel decking with a total of 330 mm in concrete topping to minimise formwork requirements. The decking was only used as permanent formwork and was not considered to act compositely with the concrete. The cost comparison between the hollow core decks, partial depth precast decking and the use of the steel decking option. It is clear that the composite steel bridge options were more cost effective than the conventional hollow core concrete decking, once the total cost of the project was considered. The super structure costs of the three options are comparable, with most of the cost savings attributed to the substructure, especially with the removal of the pier cross head beam and the replacement of the abutments with a concrete segmental retaining wall. An interesting fact is that the steel decking option provided greater cost savings than the partial depth precast concrete decking option, with a savings of $37,492 between the two composite steel bridges options. The steel-concrete composite bridge provided a total of $76,295 savings in comparison to the concrete double hollow core bridge. Further savings were achieved by removing the abutment and replacing it with a concrete segmental retaining wall with a fill behind the wall. The fill had driven timber piles to support the crane bearing pads during construction. This bridge was for a private client and had a specified design life of 50 years, whereas the Bridge manual requires 100 years. Appearance was not a concern; therefore unprotected steel was used with a design allowance for loss of steel from corrosion in accordance with El Sarraf and Clifton (2011). However, the cost of a coatings system to give a period of 35 years prior to its first maintenance would have been $28,000, giving a net cost saving for a coated bridge of $48,295 for the steel decking composite steel bridge option. It should be noted that there are limitations on the use of steel decking from a durability perspective. However, as this option was used as a permanent formwork only, this was not considered to be an issue. Certain corrosion protection measures can be undertaken to increase the design life of the steel decking as required. The fact that this was a privately funded project allowed the innovative use of steel decking, as a permanent formwork. For a publicly funded project, the guidance given in the NZTA contract documents on the use of steel decking should be followed for each project.
Composite Composite Bridges Downloads PDF File
At A Cert our expertly is to embed real stones work with mortar joints that were neither too shallow nor too deep, while being careful to avoid cement stains on the rock faces. He also needed to find a way to structurally connect the walls to the footings and to the other walls-while artfully hiding the joints between them. We have lots of practiced on Tilt-up construction. As with any new building technique, there were many hurdles to cross to get a working system. Tilt-up construction is hardly new, but the panels are usually faced with coarse, decorative gravel that is simply raked into the forms before the pour. Stone masonry is the stuff of castles and cathedrals and of houses that have been around for centuries, or will be. It is the Gold Standard of the construction world. Keep in mind that the ground is part of the formwork, so it must be perfectly flat, but you don't need a concrete slab to work. Level the site as much as possible, then stake down the perimeter forms and level them at the corners. Next, rake the ground smooth inside, adding or removing dirt as necessary. Make a screed that fits inside the forms to check for level, and spread a thin layer of sand over the site to make a good surface to work from.
We believe a building project, regardless of its production method, is an ambitious undertaking. The sheer number of individuals, teams, materials, products, systems, communication, and finances that are implicit in the finished building is difficult to fathom. The process of a building coming into being can be likened to an orchestra, where all the players and their instruments of practice are important to the success of the intended finished product. The lifecycle of a facility refers to its conception, design, construction, and post construction facilities management. During each phase of the lifecycle of a building, different players take on a different role, are more important or less, depending on the time in the performance. Each building undertaking has a number of key principles that it must answer to. Although not all of the issues may be critical for a given project, generally, a building must respond to the following principles of construction and their effect on productivity:
Cost: capital and operational investment
Labor: skilled and unskilled human workforce
Time: schedule or duration of the project
Scope: extent or breadth of the project
Quality: design and construction excellence
Risk: exposure to potential financial loss
The owner team's priorities regarding the project will determine how much emphasis is placed on cost, schedule, and scope. Buildings are expensive and owner teams are rarely unrestricted in their ability to fund them. In addition, most projects are on a limited schedule to allow for occupation by a certain date. Related to cost, schedule, and scope are the principles of quality and risk.
Download Tilt_up PresentationDownload Our Company Brochure
Acerts | Forensic (Structural) Engineering
Structural investigation and determination of the causes of structural failures of buildings, bridges and other constructed facilities, as well as rendering opinions and giving testimony in judicial proceedings, often referred to as Forensic Structural Engineering, Acerts engineering understand design's sophistication, technology and accelerated project delivery came the proliferation of structural failures throughout the world. Acerts Inc. has helped several major corporation and currently reviewing and/or streamlining technical, business, and legal procedures finite simulation models using LS_Dyna with true advantages and faults – which require expert consultants/witnesses in both the forensic investigation and in the ensuing dispute resolution.
Acerts | Reasons Why is Best in Forensic
Our Forensic Structural Engineering Professional (P.E) group helped insurance companies, government agencies, architects and attorneys. Acerts owns number of testing laboratory, as well as our PE practicing engineering, construction and legal professionals and the "real-life laboratory" of the Dallas City design-construction environment makes us the perfect home for this innovative program. Our PE engineer's success in the field of forensic engineering is the result of the combination of many components: first, a good education in engineering and experience and its related subjects; then years of hands-on experience in analysis, design, construction, testing, inspection, condition assessment, and trouble-shooting; understanding of the design-construction process; comprehension of legal implications; good communication skills; a knack for problem solving; a positive attitude to team work; a strong sense of ethics; self-confidence without arrogance; confident and credible disposition; and a high level of intellectual sophistication. Some of these traits can be learned but some are ingrained or acquired. Our concentration would provide the "learning" and a few other attributes.
Investigation and litigation
We provides all kind of forensic engineering services to owner clients and their attorneys. We routinely evaluate the performance of many types of structures, including buildings, dams, tunnels, waterfront facilities, pipelines, and other civil infrastructure. Dealt by the law of product liability may include aeronautical, civil, electrical, geological, marine, mechanical, nuclear, stress, seismic. Involves also FMEA and fault free CAE analysis, fatigue, corrosion, reverse engineering, quality control, safety and compliance issues. Forensic Engineering is the investigation of materials, products, structures or components that fail or do not operate/function as intended, and so cause personal injurys.
Commercial Building Foundation Piers
When it comes to commercial foundation repair, Acerts has the necessary solutions to keep your structure stable under tight budget. If your building has a shifting or sinking foundation, you may need to invest in commercial building foundation piers. Foundation piers are an excellent solution for most failing foundations. They are able to effectively lift and stabilize the foundation to keep your building from developing other problems. Atlas Piers provides a selection of different foundation pier services for your commercial foundation repair needs.Commercial Building Foundation Piers needed when the soil beneath your foundation erodes or shrinks due to drought conditions, voids may form under the foundation. This lack of support beneath the foundation can cause it to sink or settle. This problem might also be the result of too much hydrostatic pressure in the soil around the foundation, pushing on it and making it crack or shift. Fortunately, a settling foundation can usually be fixed or prevented with the installation of foundation repair products like helical piers or steel push piers. Foundation piers are important to your commercial buildings because they can help to prevent and repair most common foundation problems. If your foundation fails, it will cause other problems throughout the structure, such as: bowing walls, leaning walls, cracks in the walls and floors, sticking windows, sticking doors, and sloped or uneven floors. These are annoying issues that can result in expensive repairs. They can also be hazardous to you and anyone else that frequents the building. By investing in commercial building foundation piers for your business, you can save money in the long run and keep your building safe.
Residential Building Foundation Repairs
We not only understand the Dallas' clay soil and the broad range of problems it can cause. We know how to fix foundation repair problems. Call us today for the best foundation repair in Dallas. Our experts have the skills, knowledge and resources necessary to formulate professional solutions to protect your most valuable investment. Our Foundation system means that you can be confident your home or business foundation has been repaired correctly by experience Engineering firm can stand by its warranty. Home foundation repair is a serious issue and we offer slab foundation repairs at an affordable price. Is your home displaying signs of foundation issues, including cracked walls, stuck doors, and bulging floors? All of this damage may result from foundation distress, a common issue that occurs in 60% of homes built on expansive soils. Because this reactive soil is constantly shrinking and expanding depending on varying water levels, its constant movement can also propel houses to shift unevenly and crack. At James Bond Complete Foundation Repair, our Dallas foundation repair team has been helping home owners address their foundation issues to prevent further costly damage.We know that buying and owning a house is expensive, and we want to help you take care of your investment. You can count on us to help you protect the value of your home! To request estimate or to learn more about us and our services, take the next step and contact (866)225-1071