Our Vision
We want our decisions and actions demonstrate our vision. We put our Values into practice creating a long-term benefits for shareholders, customers, employees, suppliers, and the communities we serve.
Cutting Edge Technology
Innovation
Zero defects
Visibility into status
Consistency
Continuous improvement
On Time every time
Total Green Eco friendly waste removal
How We Do Business
ACerts Inc. is a versatile business providing exceptional professional engineering services. Besides here in the United States, our growth includes several new satellite offices throughout the world; We hope to effectively deliver our engineering services from them. Our satellite offices will be staffed with qualified sales and engineering professionals who are willing to help you find the proper engineering answer.
Naturally, all of our offices will be networked together to bring our best and brightest in on your project. ACerts has already organized an office that will serve as a main hub to deploy its services anywhere you need them.. The following departments can be added in to meet a deadline or need: On-site Engineering, Engineering and Analysis, Engineering Research and Development, Software Development, and Information Technology.
Our Vision: Expert Aero Space Engineering, Research and Development, ready to go now.
Our Leaders
Chairman of the Board
Mayier Kahn PhD., P.E., MBA.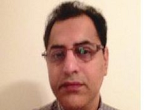 Dr. Mayier Kahn has twenty eight 28 years of experience in the aerospace industry as a structural analyst.  He has a comprehensive understanding of the finite element methods (FEM) and its practical application in Fracture Mechanics, fatigue, Components Remediation and testing. He is a well-respected engineer with an excellent reputation among his peers and clients. He is a results-oriented professional with a high level of commitment and energy with both a personal and professional passion for success. Mayier received his bachelor's degree in Mechanical engineering from New York institute of Technology.  He has his Masters and PhD. degree in Mechanical Engineering.  He also holds a Masters degree in Business from City University.
Note about Spouse and Family:
Mayier has been married for more than 18 years to an ER Physician. He has two boys, Hanson is in 10th grade and Bill is in 8th grade.  Both boys enjoy playing piano and working on their 4th degree black belt in Tae Kwon Do.
Hobbies and Interests:
Mayier has varied interests. His reading ranges from contemporary business literature to the levity of P.G. Wodehouse.  He is as much at home on the tennis courts as outdoor activities, hunting, fishing, boating. A technology aficionado himself, he is keen to encourage the growth and development of young engineering talent.
Senior Board of Directors
Michael A. Bressler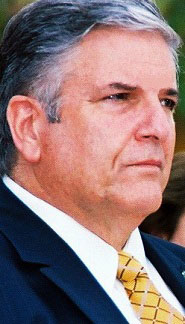 Mr. Bressler brings over 45 years of Defense Department and commercial experiences to our company. His technical background encompasses a broad range of exposure to key Government fields of interest e.g.    (1) National global missile defense programs (MDA, GMD);  (2) Homeland Security; (3) Force realignment for 21st Century Readiness under Future Combat Systems;  (4) advanced environmental engineering applied to military operations and (5) aviation issues and innovation. Through the years Bressler has been instrumental in furthering America's international business interests by pioneering novel business practices, producing technical inventions, and highly original published writings and lectures through the Military Operations Research Society (MORS),  America's premier national security analytical community.   Mr. Bressler holds a bachelor of science degree in civil engineering from West Point (Class of 1968) as well as a masters of science degree in banking and finance from Colorado State University.  As a professional soldier,   Mr. Bressler is a former U.S. Army airborne-ranger,  infantry  officer as well as an experienced combat attack helicopter pilot.  His combat decorations include the: Vietnamese Cross of Gallantry; Air Medal with "V" Device for Valor and the Bronze Star. Since the Vietnam war he has consulted to the U.S. Congress specifically, Newt Gingrich's House Military Reform Caucus and U.S. Senate Armed Services Committee on technical issues affecting future combat deployment.  In recognition of his contribution to reshaping the Army force structure for the 21st Century, Bressler was nominated to be the Assistant Secretary of the Army for R & D at the onset of the Reagan Administration (1981).
Chief Executive Officer
Gary Carlsen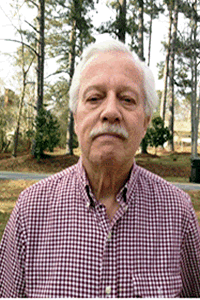 A goal-oriented, purpose-driven individual with twenty eight years of experience with Grumman Aerospace Corporation, including leadership roles in the development and production of advanced composites.  Substantial expertise in the manufacture of metal bonded and advanced composite materials. He served as a carrier-qualified naval aviator, U.S. Navy.
Hobbies and Interests:
Gary enjoys golfing, fishing, and reading. He is married to his childhood sweetheart 54 years ogo.  They have raised three children and enjoy every minute with their grandson.
Quality Assurance Manager
Jimmy Ahmmed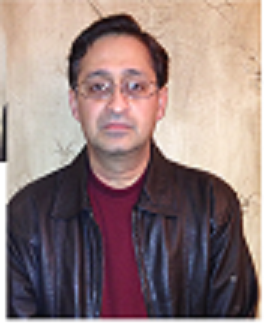 Jimmy is responsible for leading an exceptional team  . His team plays a key role helping aircraft engines overhaul and maintance procedures uptodate. Jimmy Graduated from the top 10 ranking aeronautics institute for quality controls, Jimmy started his carrier in 1989 in the Aerospace industry working in the areas of Quality Control focusing in both Non-Destructive and Destructive testing areas serving customers such as Pratt & Whitney, Boeing, GE, Rolls Royce, Northrop Grumman and other Aerospace equipment manufacturers. Jimmy has a total of 23 years of combined global experience in the QMS (Quality Management System). In the pursuit of his carrier he has trained several quality control personnel who were involved in composite industries, He has developed various new composite inspection techniques, and refined existing procedures. As a result of his dedication and hard work, he was certified as level III Inspector in Radiography by P & W.
Hobbies and Interests:
Jimmy is married to an ER Physician and they have three children. Jimmy loves to spend time with his family and friends.  His hobby is boating.
Chief Engineer
"Jag"
FAA DER Power Plant
14 CFR Parts 25 and 33
Nacelle Structures-Chart A

Mr. Jagtar S. Khera  Retired After 25 Years of Service From GENERAL ELECTRIC AIRCRAFT ENGINES – Cincinnati, Ohio in 2005 as a Power plant FAA DER, 14 CFR Parts 25 & 33. Jag is a dedicated and results-oriented engineer with a high level of commitment and energy with personal and professional passion for success. Jag holds a bachelor's and a Master's degree in Mechanical engineering and Master's of Business Administration. Jag is a family oriented man and has been married for many years.
Hobbies and Interests:Jag enjoys lots of outdoor activities and traveling across the country flying his jet.
Ward House
Director Of Engineering
FAA DER Structures
14 CFR Parts 25 and 33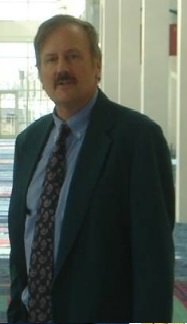 Over 26 years experience in the aviation industry specializing in the design, analysis, and certification of structural designs and modifications, including more than 15 years MRB/Liaison on Part 25 aircraft.  Familiar with both Part 23 & Part 25 certification standards.  Comprehensive knowledge of aircraft hardware and Mil standards.  Former Structures DER for the FAA.  Extensive experience with static stress analysis (classical hand analysis) supporting substantiation reports as well as resolving deviations at assembly (Liaison).  Also experienced in post-processing Nastran/Patran output to determine margins of safety of structures. Heyward holds a BSAE, from Parks College, IL 1985.  Heyward is a commercial-rated pilot, SEL, MEL, SES. He is a family oriented man, married with wife and a child.
Hobbies and Interests: Heyward enjoys flying his seaplane and traveling.
Shasta Tekaat
Director Of Operations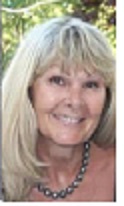 Ms. Tekaat had a US government top secret clearance for over 30 years. She is responsible for IT project management, virtualization, client – server support, system architect/design, system administration, Network design/setup and problem identification/resolution. Her past experience with FEC/ATT Corporation Missile and Simulations at Vandenberg Air Force Base and Federal Reserve Bank Seattle, WA.  As the Senior Network Engineer of Data Domain. She is considered the subject matter expert for everything revolving around the network design, implementation and ongoing support of all facets of the network infrastructure. This includes but is not limited to all switches, routers, firewalls, load balancers, analyzing the network traffic and monitoring of the network devices.
Hobbies and Interests: Tekaat enjoys traveling.